This case has been decided. See how it turned out!
Political gerrymandering: Supreme Court, come and get me!
The Justices of the Supreme Court are experts in legal articulation. In fact, it's fair to presume that no one in the country is better suited to spit legal game than the Justices. Yet the concept in this case has stumped them for years.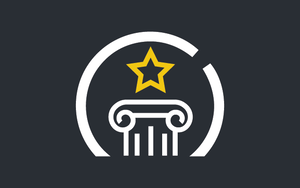 What is political gerrymandering?
The general practice, explained.
Political gerrymandering
Political gerrymandering is a sly method that state officials may use to draw district lines so they can influence election results. Officials in charge of drawing voting districts have used it for years. It's a common part of politics, and it's acceptable – to a degree. When one party is in control of the districting process, it will try to ensure the voting districts are lined up to give itself more political power for the next election. That's just part of the game.
But when does the game go too far? Everyone agrees the point-of-excess exists, but the Supreme Court has failed to identify it.
This case
In this case, Maryland Republicans say the Democrats went too far. Maryland's Sixth Congressional district had traditionally gone in good favor to the Republican candidate. But that was until the Democrats redrew the Congressional districts in 2011. The Republicans' brief described what the Democrats did as "dismantling" the Sixth District:
"Using big data and cutting-edge redistricting software, mapdrawers meticulously dismantled the Sixth District, removing large swaths of territory dominated by rural Republicans and replacing them with smaller, densely populated areas dominated by suburban Democrats."