content services for attorneys and law firms
What is the Purpose of Blog & Email Content
How relevant and helpful is the content on your website and in your correspondence with clients? How often are you sharing updates and new information? Content is the key to building credibility, sharing helpful information, and reaching new people in your area. Content specifically made for your blog or email communications can help you stay relevant and separate yourself from other firms.
Blog & email content can be used in a variety of ways. You can highlight your successes such as trial wins and settlements or share stories about your firm like introducing new attorneys, sharing local events, and describing charitable activities. Blog & email content is the best way to keep your clients informed about changes in the law, such as new cases and new regulations or laws. 
Law Firms need consistent new content to stay relevant.
By having a regularly updated blog, you're adding more information to your site that gives new clients more ways to find you while also making your website look better to search engines. Quality matters most, but the volume of content on your site makes a difference too. More articles give your website more opportunity to rank on sites like Google and also provide a chance to discuss a topic or answer a question that is helpful to someone.
Whether it's a blog, email, or newsletter, there are many things to focus on to bring value to your audience. The absolute worst thing you can do is be too self-serving or sales-oriented in your communication. If your blogs or emails just look like spam or advertisement, people will block, unsubscribe, and avoid you immediately. You can provide value by answering common questions, sharing your perspective on current events, or explaining complex concepts in a simple way. This establishes yourself or your brand as credible, knowledgeable, and trustworthy.
laywer blog & email content
Lawyers use content to generate more awareness.
Other things to focus on with your communications are your goals, capturing leads, and measuring results. When done the right way, you can include call-to-actions within blogs and emails that don't come across as too aggressive or off-putting.
It's also worth measuring the performance of your content to learn what your audience finds the most interesting or what converts best into leads. 
Interested in learning more about our law firm blog & email content services?
Blog & Email Content for Law Firms
How Blog & Email Content Helps Law Firms
Your blog and email content are what turn a static website into an effective machine for staying relevant, improving your search engine ranking, and finding potential clients. Many lawyers and law firms find content to be burdensome and irrelevant to growing their firm. That mindset creates an opportunity for firms who see the value in improving their brand awareness and reaching more people online. There are many ways blog and email content can help your firm. Let's discuss a few of them.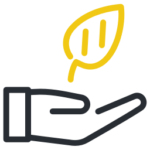 Your blog and email communication can directly or indirectly capture new leads for your firm. Having a call-to-action built into a blog or email gives someone an opportunity to contact you if they're looking for someone with your expertise. Drawing someone to your website through content also increases your overall site traffic and the chance that someone contacts you through your website because they learned more about your firm.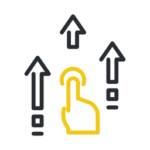 When you're consistently sharing content, you stay top-of-mind to your audience. The explosion of online activity has not killed word-of-mouth advertising but rather magnified it. When your content is shared via emails or social media, more people see, hear, and engage with your brand. When they are in need of your services or know someone who is, you're more likely to be recommended because you're the first they remember!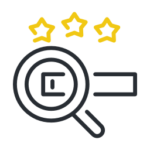 A big part of how search engines determine where sites rank is the relevancy and volume of content. Quality content is most important but the total volume of content is a factor as well. Every article written about your area of expertise gives you a new opportunity to rank for a certain keyword. Many articles about one topic may help you rank higher for more common, competitive keywords while very specific articles may help you immediately gain a top ranking placement for a long-tail, less competitive keyword.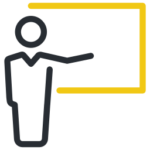 When you share your knowledge about a given topic, you establish authority as a leader in your industry. When you are a source of information, people assume you are knowledgeable on the topic, and it improves the credibility of your firm. People want their lawyers to have a wealth of knowledge about all the laws and regulations to have the best chance to win their cases. Separate yourself from your competitors by building a reputation that you are the most knowledgeable firm in your area. 
Let's create fresh content for your firm's blog or email communication.
legal blog & email content experts
How We Create Blog & Email Content for Lawyers & Law Firms
We create articles for your blog and/or email marketing communications. If you choose to illustrate your point in an infographic, we will not only create the infographic with our team of expert graphic designers; we will also help you determine the best way to convey the information. 
We can create content to help illustrate a specific trial win, or we can conduct a broader analysis of firm activity. When you recognize a change in the law relevant to a practice area, we can create a client-friendly report to explain the essence of the change. Whether you need content that is specifically crafted for your blog or will be shared in an email, we can accommodate your requirements.
An infographic can be paired with a text report to get a point across in an easily digestible way. Our infographics are simple, professional, and created uniquely for each topic we're covering.
We create blog & email content for your...
Not everyone needs or is ready to jump into our ongoing content supply service. We can help you with specific, one-time needs. For example, if you want to report on a specific trial win, local event, or other topic, we can help with that! If you simply want to try out our content to learn how the experience works and what it's like to work with us, this might be the best place to start!
If you're ready to amplify your voice and establish your brand, we can create a personalized and effective ongoing content strategy to grow your firm. We will custom-craft a unique strategy with your goals, and unique requirements in mind. This approach is for firms who want to be the leaders of their specialty in their area.  
Our blog & email content services are:
Specialized: We exclusively create content for lawyers & law firms. The experience we gain with each new partnership helps us improve our niche skillset to help others. There are certain things that are essential when creating legal content such as using proper terminology and avoiding violating legal ethics rules. You may not find someone who understands the landscape and best practices as we do. 
Skilled: Our team of lawyers, academics, and specialists allows us to create a higher level of quality than a typical content writing team. We have the skills and experience to create unique content that is more interesting and relevant to a variety of legal topics to position your firm in the best light. 
Helpful: We put communication and the overall ease of process at the top of our priorities. Your experience working & communicating with us is very important. We make every effort to answer questions, resolve any potential issues, and provide regular updates as quickly and consistently as possible. 
Time-Saving: One of the biggest deterrents for lawyers to add a blog or email newsletter is the time it takes. By working with us, the amount of time you need to invest is minimal since we do all of the heavy lifting. If you choose to be mostly hands-off in the process, we will take care of nearly everything. On the other hand, if you want to make most of the detailed decisions and conduct the writing, we will happily incorporate your contributions. When the amount of time you want to invest is ultimately up to you, the fear and frustration disappear.
Have a project? Let's talk!
Other Areas We Help Lawyers & Law Firms