EDUCATIONAL INFOGRAPHIC DESIGN
What are Educational Infographics?
Infographics and education are a perfect match. Infographics explain complex topics in an easy-to-understand way, which makes them an incredibly valuable tool for educators. Most people have a much harder time comprehending written or verbal instruction alone when compared to instruction with a visual component. If you are looking for effective ways to convey complex information, you can use infographics or other visual content to teach your audience. 
Infographics are proven to improve learning efficiency.
Infographics, as defined by various sources, are graphic visual representations of information, data, or knowledge intended to present information quickly and clearly. Since we are in the age of Big Data, it makes sense that we are surrounded by data visualization, from news websites to iPhone apps. Infographics are now used in virtually all mass communications around the globe, designed for readers with little or no prior knowledge of a subject.
Why exactly do infographics work? Because 90% of information transmitted to the brain is visual, according to the Visual Teaching Alliance. Furthermore, visuals are known to improve learning and retention by a whopping 400%! The reasons behind this phenomenon are obvious, from shorter attention spans to the fact that we absorb information faster when it is deployed visually.
inforgraphic designs for educators
Visual learning is more effective & preferred.
The simple truth is that our brains are wired for infographics. Over half of our brain is specifically dedicated to processing visual information. And 65% of people are visual learners, according to Frontiers in Behavioral Neuroscience. Content with visuals gets 94% more views, and readers are 80% more likely to read information that includes visuals.
Interested in learning more about our educational infographic design services?
Educational Infographics for educators
How Educational Infographics Help Educators
Why are infographics so effective for educators? There are many reasons! First, most students are visual learners. Graphical representations allow our brains to make faster and more effective connections to best understand the information presented. Infographics also break down and organize complex concepts in easy-to-understand ways. By quickly understanding the information, students can access more thought-provoking questions and detailed analyses of the topic being covered. This way, students can spend more time in the critical thinking stage versus absorption & memorization. Let's look at some of the best instances when infographics can be useful.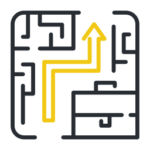 What makes infographics so effective with timelines is the ability to understand how events connect and influence one another. These even allow us to rethink what events are the most influential in a given era. The most effective timeline infographics narrow their focus to a specific time period or topic to not overwhelm the audience with irrelevant information.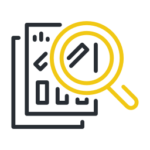 There are virtually unlimited statistics that can be created about any topic. An infographic can categorize, organize, and prioritize statistics about a given topic. When a topic has a lot of relevant statistics, an infographic can show how they connect to each other and help students understand the topic better and what the major influences are. It's essential with these infographics to not exclude relevant statistics to push a certain narrative and influence the audience through misinformation.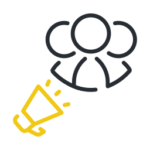 Nonprofits and others fighting for change must help others understand their issues and the importance of those issues. Infographics that are visually appealing can make what you're fighting for more memorable and better understood. Visual elements do a much better job at not just explaining something but also invoking an emotional response when compared to voice or text alone.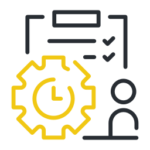 Rankings, Categories, & Lists
In our infographic reporting of cases, we gained a reputation for illustrating legal analysis. In some instances, the facts are critical to explaining a case. At higher appellate levels, it helps to visualize the legal constructs, such as the interactions between the branches of government, or how two interpretations of statutory text can look different. If you are teaching legal concepts, or the logic of the law, we can convey that information to your students to give them the "got it" moment.
Let us create informative educational inforgraphics for you!
educational infographic designers
How We Create Educational Infographics for Institutions & Nonprofits
We create infographics for professors, teachers, nonprofits, and other advocacy organizations. Our team of lawyers, researchers, and creatives knows how to design infographics that are logically sound, interesting and useful. Leave the conceptualizing to us! You can describe your requirements and goals, or outline the idea you have, and we will take it from there.
Our team is trained to simplify ideas without sacrificing meaning, and we will come up with a concept that conveys exactly the essential information and no more. We create infographics with a quick turnaround time, so you can be ready to deliver them to your audience. 
We create Educational Infographics for:
Our educational infographics are great for professors and teachers at all academic levels. We'll tailor your infographic to the age and education level of your students. Make a statement with infographics to spend more time discussing issues. With a good visual, your students will spend less time trying to understand basic concepts and more time on critical thinking. 
Nonprofit organizations benefit when more people understand the issues they're trying to address. When more people know what societal problems you're working on and what legal issues you are addressing, they can become more invested in your mission and get involved. Having shareable infographics can help spread awareness around your cause and get more donations or volunteers. 
If your advocacy organization needs to more effectively influence the public's opinion on a topic, educational infographics can be very effective. We'll take the time to understand the issues you want to describe and help strategize the best layouts and visual design techniques to use to get your message across in the most effective way.
We create educational infographics for your specific needs.
One-time service
For professors who are about to tackle a particularly complex subject or nonprofits trying to raise awareness for an upcoming event, we can help create specific infographics for one-time needs. In many cases, our clients have a specific need for an educational infographic and we'll be happy to work with you on a project-by-project basis.
If your infographic requirements are minimal, we'll still treat them with the care and detail of a long-term partnership. 
Ongoing partnership
If your organization would benefit from aligning with a specialized infographic design team for regularly-created and distributed designs, we can help! We love partnering with educators on an ongoing basis to provide high-quality infographics.
When we work together on multiple projects, we get to know your organization, your preferences, and even your audience better with every design. 
Have a project? Let's talk!
Other Areas We Help Lawyers & Law Firms