website design for attorneys and law firms
What is the Purpose of a Law Firm Website
Whether you're a law firm or an individual lawyer, your website sets the precedent for how potential clients perceive you. Today, a website is not a gimmick or added feature. It is a basic requirement that is expected of any business. Lacking a website entirely comes across as unprofessional and makes contacting you or learning more about your firm and your areas of expertise nearly impossible. Just having a website is not enough either. In a competitive environment, you need a website that separates you from all the other law firms and lawyers in your market.
Law Firms need a comprehensive & informative website.
Individuals visit your website for a variety of reasons. They may want to find your contact information, see if you're a good fit for their unique legal needs, or just want to learn more about you. People make decisions for many different reasons and it's important to cater your website to as many as possible. You may want to include testimonials to build trust or tell your personal story to connect with someone in a human way. Others may want to hear details about the services you provide and your trial wins. The best lawyers and law firms understand that there are many different reasons someone would choose you, and your website gives you a place online to share the information people are looking for.
For most legal issues, someone seeks a lawyer that has the education & experience in that specific area, whether it's criminal law, family law, business law, or any other practice area. Clearly defining your specializations and discussing your experience in those areas on your website will help people quickly identify if you might be a good fit for their issue. Explaining what you do and where you are located should be one of the first things someone sees when they land on your website. Getting a lot of website visitors isn't valuable if they're not relevant to what you do and the clients you're targeting.
Does your website actively grow your firm?
Lastly and most importantly, your website should generate leads. That may come in the form of calls or direct emails from the information on your website as well as contact form submissions. The best approach is to give the potential client many options for how to contact you so they can choose the one they're most comfortable with. Only providing your phone number, for example, puts you at a disadvantage to other firms that offer email or forms as an indirect way to reach out and get some initial information.
Interested in learning more about our law firm web design services?
What Makes a Good Law Firm or Lawyer Website
There are many things to consider when building a website for a lawyer or law firm. A law firm website should have both form and function. You want to establish professionalism & trust when someone visits your website, but it also simply needs to work effectively from a performance, navigation, and accessibility perspective. Below is a list of the most important elements of a law firm or lawyer website.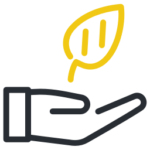 If your website is not set up to capture leads, you're going to be missing out on a lot of opportunities. At the end of the day, a website should be working for you at all times, whether you are in or out of the office. Call-to-action buttons on every page help guide the individual to the ultimate goal which is to contact you. Being strategic with where you place these is important because being too salesy or spammy can annoy visitors and they will simply leave your site.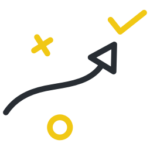 The number one thing people look for in a website is ease of navigation. People want to find what they are looking for in the shortest time possible. There are many things that go into a site with good navigation such as the menu, how content is displayed, where buttons are located, and how intuitive the overall layout of your website is.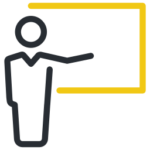 A good-looking site may sound subjective, but the design can leave a huge impression on your potential clients. While we like to think people will judge you based on your character – or your legal skills – alone, that's simply not the case in practice. The same way someone might form opinions of you based on how you look or what you wear, a website will determine if someone thinks you're successful, professional, trustworthy, updated, and more. You want your website to represent your firm or your brand and evoke the emotions that you want from your potential clients.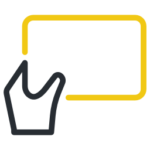 A website that adapts to desktop, tablets, and mobile devices is called responsive. Building responsive sites is the standard today. Over half of all website traffic comes from mobile devices. By having a site that is not mobile-friendly, you're severely hindering the performance of your site and the opportunity for many more website visitors. Search engines like Google use mobile-first indexing, meaning sites that are mobile-friendly rank higher than sites that are not.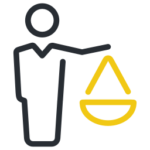 Every law firm and lawyer site should include the following pages: Home, About, Services, Contact. A homepage provides an overall summary of your firm and the website as a whole. The about page talks about your firm's history, your personal journey, what's important to you, how you conduct yourself as a professional, and your team. The services page helps visitors understand what areas of law you practice and determine if that fits their unique legal needs. Lastly, the contact page is where they can fill out a form or find other contact information to reach you. These pages are the bare minimum and we recommend having individual pages for each area in which you practice. You should also have location pages if you serve more than one city.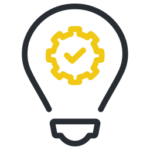 A good website has a symbiotic relationship with your social media pages & blog. A viewer should be able to find links to your social media from your website and a link to your website on your social media pages. A blog on your website also gives you the ability to share updates, to inform people of relevant news, and to discuss other topics to establish yourself as a knowledgeable expert in your areas of practice. A relevant blog that is updated regularly also gives you an advantage with SEO.
Let's create or revamp your firm's website together.
legal website design experts
How we Build Websites for Law Firms & Lawyers
We create modern, professional, and fully-responsive websites specifically to the needs and requirements of law firms and lawyers. Our goal is to create a website that is unique to your brand and separates you from your competitors while impressing your potential clients. 
When your website is complete, you will have full ownership with no strings attached. Many other lawyer web designers require you to keep your site on their platform and pay high monthly maintenance fees. We offer affordable, comprehensive hosting and management options but they are not required. If you a background in website management or have someone internally that can handle the basic maintenance and any further updates or changes to the site, we give you the ability to manage your site independently.
We build websites that are:
Some legal web design services provide cookie-cutter, templated design options that make you look like everybody else. We create 100% customized websites that heavily take into consideration your unique brand. Your site needs to stand out and leave an impression and we aim to accomplish that with each project.
We create technically sound websites so that performance is top-notch. Visual appeal is an important aspect but a good looking site can be hurt by slow load times and other bugs and issues. We build on the powerful & flexible WordPress platform while also using design tools that allow us to develop websites with little to no code. By eliminating the need for code, we can develop faster and the transition to you is easier for future changes if needed.
As we mentioned above, responsive design is a requirement. To us, it is a vital aspect of web design and is at the forefront of our design decisions. Everything we do, we consider how it will impact the mobile experience. 
Our web design process is:
Specialized: As a law firm & lawyer specialist, we have the experience and knowledge for how to create the best website. Your requirements, goals, and needs are unique compared to other industries so you don't need to spend the time explaining those to us as you might with a generalist developer. 
Unlimited: We provide unlimited revisions for all our web design projects. We don't stop working until you love every part of the design. Working on fixed project costs, there is no added cost for providing lots of feedback and going through multiple rounds of revisions. We also make a substantial effort in listening to your requirements and feedback so that we can get it right with only one or a couple of rounds of revisions needed. 
Helpful: Communication and education is an important part of the process to us. We make it easy for you to get a hold of us for questions, comments, and feedback throughout the project. You will have a live demo link to view website progress in live time. We are happy to answer any questions you have to help you understand our process, how your site is being built, and how to manage it once it's complete. 
Easy & Time Saving: We give you the opportunity to provide as much or as little information as you'd like. We can even write certain sections of your site for you if it doesn't require information specific to your team or your unique approach. Our goal is to make the entire process as easy as possible for you so that you can focus on your day to day tasks. We've found that the level of involvement varies from project to project based on personal preference and we can accommodate the extremes of either end!
Have a project? Let's talk!
Other Areas We Help Lawyers & Law Firms