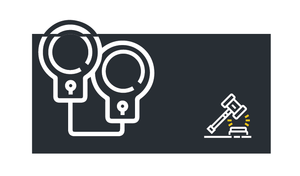 This case was dismissed as "improvidently granted." See why!
Pleading the 5th isn't just for the witness stand. But it still might not apply here.
You might have heard of someone "pleading the 5th" on the witness stand. It's legal TV's most common application of the 5th Amendment right against self-incrimination. You can't be forced to make statements to incriminate yourself. In the witness stand context, the potential incrimination is happening at trial, but the 5th amendment protects against self-incrimination that happens outside of trial too, like in police interrogations, or during an arrest (hence, the Miranda warnings).
This case involves an interesting corollary of the right against self-incrimination. A Supreme Court case of 1967 (Garrity v. NJ) declared that law enforcement officers cannot be forced to speak to their bosses (the police department) if the statements would be self-incriminatory. When an internal police investigation threatens an officer to talk – or else lose the officer's job – the right kicks in.
This case